Huebsch,
advanced technology and to make your job easier.
Huebsch is part of the Alliance Laundry Systems, and by being a member, the company ensures to offer a superior service, for the smooth running of your business.
The Hubsch service is also defined by its professional distribution network, of which Dalex Jacar is a part. We have received training to advise you, according to your needs and our inventory.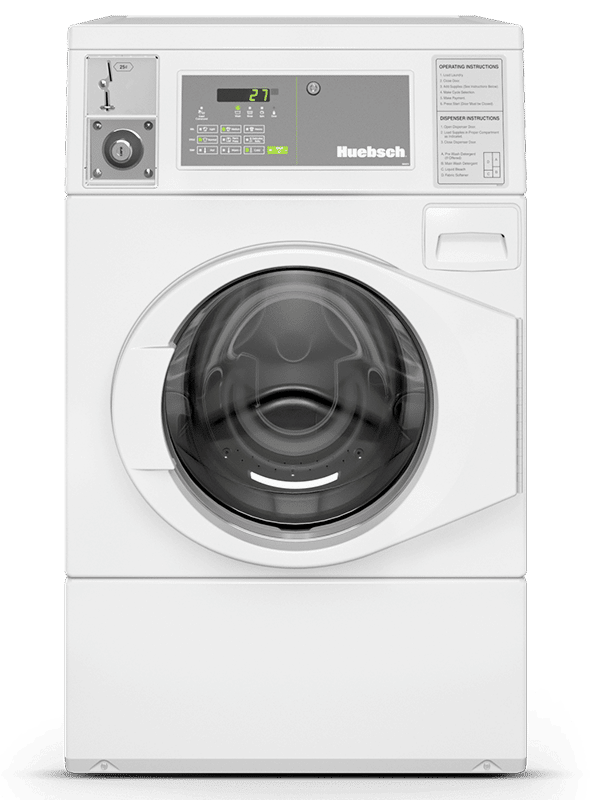 Leader in the industry, the company keeps a very high standard to continuously facilitate the work of its customers. Always on the cutting edge of technology, Huebsch innovates in the field of commercial laundry with the revolutionary Galaxy controls as well as eBoost technology. Galaxy controls allow you to program and monitor your wash directly on your PC. These advanced features deliver increased performance, improved energy efficiency, and lower operating costs.
Quality products, durable, effective, efficient and adapted to your needs
With a variety of commercial washers and dryers, Huebsch can satisfy any type of clientele.
For all products, it is a process of more than 5 steps that accompanies their marketing This process guarantees them a product that is one of the most durable in the field. The company offers a 10-year warranty.
To fully understand the impact the company had on the laundry industry, we must go back to 1907, which is the founding date. It was in the city of Milwaukee, Wisconsin that the first store opened its doors and today the headquarters are still located there. Since their beginnings, sustainability and innovation have been priorities.